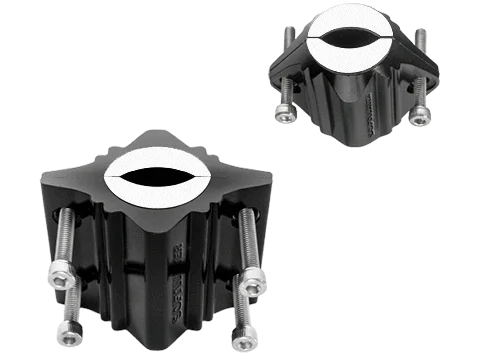 The water softener is an effective solution, both against the formation of scale and for the gradual decomposition of the already accumulated one.
The softeners SW1000 and SW2000 significantly reduce the formation of scale in an efficient, safe and completely environmentally friendly way.
Calculus interferes with proper function and reduces the service life of most household appliances – from water heaters to washing machines, dishwashers, etc.
SW1000 and SW2000 work against these problems by protecting pipes, heaters and all water appliances.
Up to 85% less limestone;
Installed within 5 minutes;
Suitable for the whole house;
Excluding service and maintenance costs.
Order the SW1000 water softener now for ………
We will send it for free and you will receive it within ………working days
SW1000 and SW2000 are water softeners that ensure that limescale will no longer stick to your pipes. Reducing scale will extend the life of your appliances, reduce household costs and put an end to annoying limescale stains in the kitchen and bathroom.
Frequently asked questions about water softeners SW1000 and SW2000
How do the SW1000 and SW2000 save on energy costs?
As scale builds up, the heater in your boiler must work harder to heat the water to the desired temperature. This, of course, requires the use of more electricity. The SW1000 and SW2000 water softeners guarantee that there will be no limescale build-up on your pipes and that the heater will consume less energy.
Where does the processed limestone go??
The limestone remains in the water. The difference is that scale can no longer form on your pipes and appliances. The clearing of the surfaces and the difference will become visible in a period of up to six weeks
How is SW1000 and SW2000 water softeners maintained?
SW1000 and SW2000 do not require any support. You put the device on your tube and then you can forget about it. Fast, easy, convenient and efficient – both for your home and your budget!
How to install water softeners SW1000 and SW2000?
You can install the selected softener model yourself in just a few minutes. It is enough to place the water softener on the pipe, at a distance of 20-30 cm from the water meter.
SW1000 and SW2000 can be installed both horizontally and vertically.
Are you tired of cleaning scale from faucets, shower headphones, bathroom tiles, coffee machines and cups over and over again?
Just order SW1000 – for pipes from 12 to 38 mm or SW2000 – for pipes from 15 to 60 mm.
SW1000 and SW2000 include free shipping.
You ONLY pay the price of the product and we deliver them to you for free!